What if I can't afford to pay?
Do not worry Call us and we will help.

If you are unable to pay for a family member's funeral, you may be eligible for financial assistance to cover the costs of a basic funeral and related expenses.
The income, assets and liabilities of the deceased and their close relatives is taken into account when assessing eligibility.
If you find that you are ineligible for a full contract payment by the government and are concerned what to do next, then the Signature Funeral Assistance program would be your best option in the funeral industry,here in South Australia.
How we help
We will assess each funeral case by case and structure the service accordingly. assist you in
making applications
and tailor a dignified funeral service to meet your financial circumstances, without compromising the funeral it's self.
Our funeral assistance program is designed to provide you and your family with everything you would reasonably require for a pleasant informal ceremony.
In Addition

We have incorporated a dedicated assistance program operations facility that is designed to provide all the logistics associated in undertaking what is necessary to conduct a dignified funeral service for you and your family, with the full support you need at this difficult time in your life.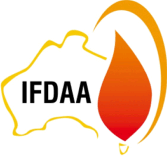 Member of the
Independent Funeral Directors Association of Australia
The information on this site is general in nature. You should determine whether the information is appropriate for your own personal circumstances before taking any action. Use of this site is subject to the disclaimers on the
Disclaimer Page
and our
Privacy Policy
.
Copyright protected 2015 - 2016 Signature Funeral Services Pty. Ltd.